I adore fragrances and could live in a perfumery permanently. But this great feeling does fade away the second I notice the prices. Some are just insane.
That's why I own only one "expensive" perfume and it's my all time favourite and would never think about changing it. I'm talking about an all time classic Dior Hypnotic Poison. It is supposed to be an Oriental Vanilla fragrance for women. Hypnotic Poison was launched in 1998. Top notes are apricot, plum and coconut; middle notes are tuberose, jasmine, lily-of-the-valley, rose, brazilian rosewood and caraway; base notes are sandalwood, almond, vanilla and musk.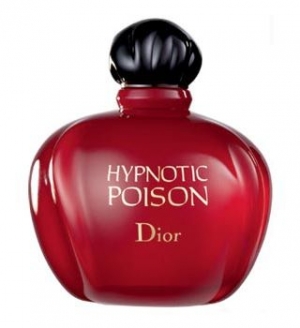 A week ago I checked a new addition to the Dior perfume family - Hypnotic Poison Eau Secrete and didn't like it. (Fortunately.) Nothing tramps the old favourite.
Other is the story with cheap "perfumes". Yes, they fade away quickly and yes, their smell is not that mesmerizing and "full", but still, you can own a whole bunch of them and switch them up regularly. This time, I bought this new one.
The official description says that it is described as an oriental scent, seductive, sensual and addicitive. Top notes are fruity-tangy and include juicy black currant. Feminine heart notes of exotic flowers blend with coconut milk. The warm and sensual base is made of heliotrope, gourmand notes and vanilla absolute.
Later, when I researched this perfume online, I even found a comment from a guy who claims it to be "A cheaper (though not bad!) copy of Dior Hypnotic Poison." Looks like my nose was right :) and who would've thought that I dig oriental scents the most :)
Sources: www.fragrantica.com, www.parisgallery.com